With six books to his credit, Neil D'Silva is a known name in the Indian literary world. His stories have found universal appeal and acclaim in both the literary world as well as the world of visual media.
He has been named as one of the Top 7 Indian horror writers to be read by UK's DESIblitz magazine.
Neil D'Silva is a member of the international Horror Writers Association.
He was a winner at the Delhi Literature Festival Short Story Competition of 2015, which was in association with Readomania. His book Maya's New Husband also won the title of Entertainer of the Year at the Literary Awards 2015 that was co-hosted by Authors' Ink Publications and Inside Stories.
This site is the winner of the Indiblogger Awards 2017 in the Literature -> Short Stories category. #IBA2017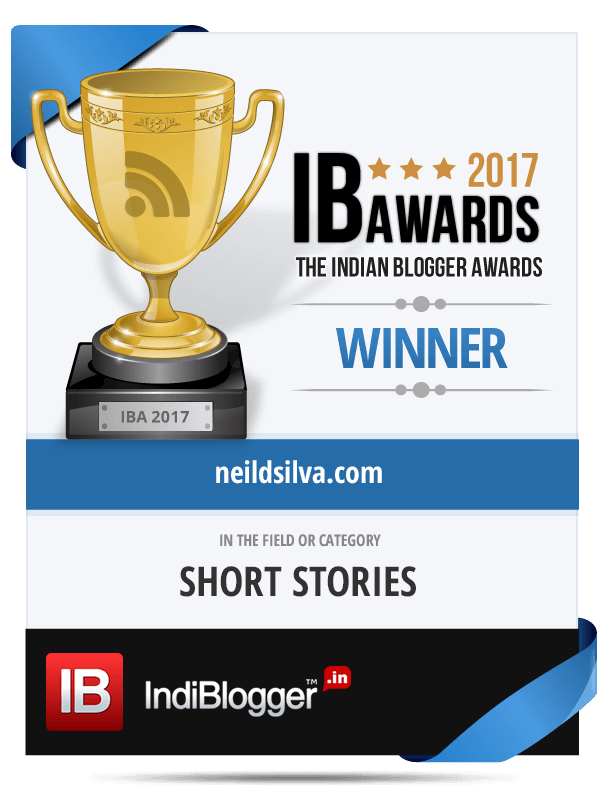 This site was also listed among the Top Author Websites of 2017 by The Writers Awards.
Neil D'Silva was also invited to talk on the TED platform by TEDxTCET. He spoke on The Art of Writing a Bestseller to a packed auditorium.
Books Authored by Neil D'Silva
NOVELS

         
SHORT STORY COLLECTIONS
ANTHOLOGIES
MAGAZINES / OTHER PUBLICATIONS
Stay tuned with Neil D'Silva on the following channels:
Email: neilvalentinedsilva@gmail.com
Instagram: @neilvalentinedsilva